Welcome! We're glad you're here.
We are passionate about our mission to create a more inclusive campus and catalyze positive social change. Through innovative programs, interactive workshops, special events, and the sharing of resources, we challenge heteronormativity and promote deeply engaged and life affirming thinking, learning, and action.
We serve students, faculty, staff, alumni, and community members throughout Chicago of all gender identities, gender expressions, and sexual orientations.
Let's work together to make a difference.
November 2017: Trans Awereness Month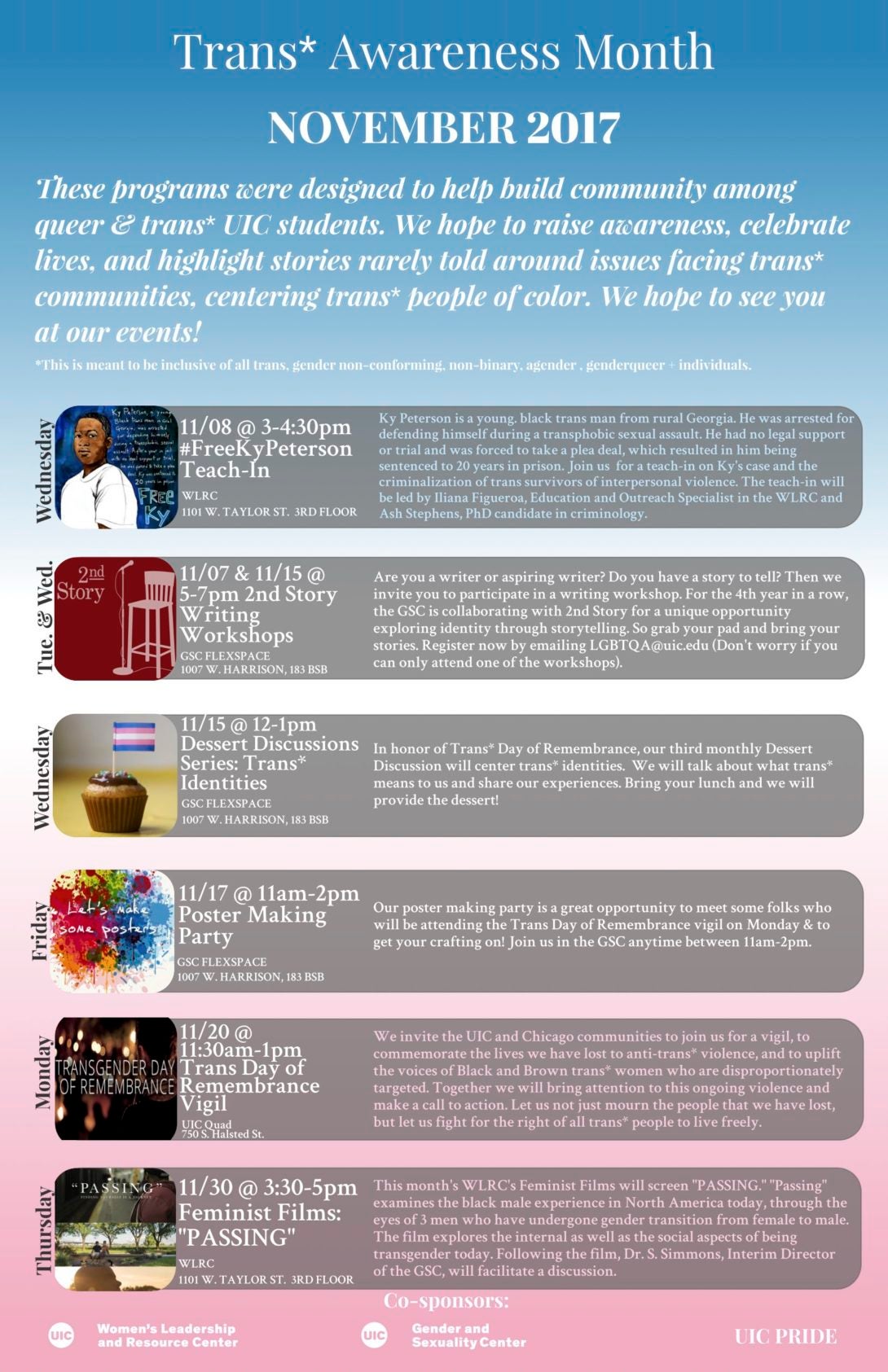 We hope to raise awareness, celebrate lives, and highlight stories rarely told around issues facing trans* communities.