Providing educational programing and community engagement.
Whether participating in Queer Compass, Lavender Graduation, or one of our many programs in between, students, faculty, staff, and community members engaged with the GSC in a variety of formats including lectures, panels, film screenings, and story circles. We gathered at the GSC and in other spaces around the campus and city to share our lives and learn from each other.
Programs
Queer Compass
Queer Compass is a program that supports LGBTQIA+ students as they navigate the University. Through monthly facilitated workshops, students will dialogue about relevant issues, unpack the complexities of multiple identities, share life and career skills, build community, and document the college experience.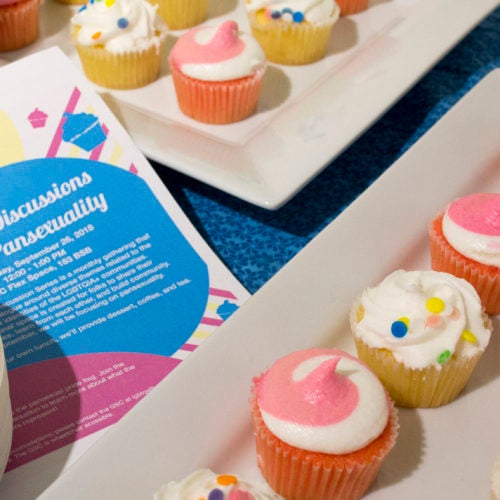 Dessert Discussion Series
The Dessert Discussion Series is a monthly gathering that features dialogue around diverse themes related to the multiple identities of the LGBTQIA+ communities. Intentional space is created for folks to share their experiences, learn from each other, and build community.
QTPOC Dinner
The GSC will be hosting a monthly dinner exclusively for students who identify as queer and trans people of color (QTPOC). These dinners allow students to socialize, network, build community, and learn from one another.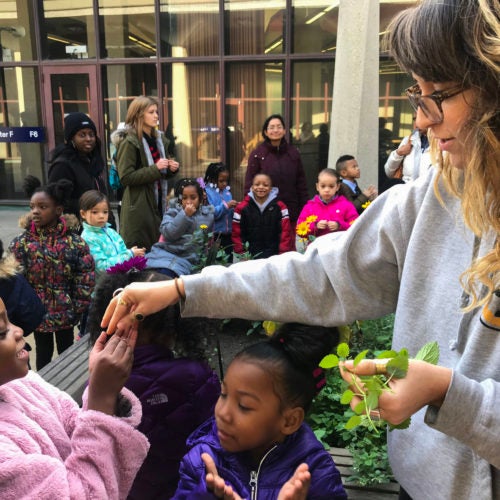 UIC Heritage Garden
The UIC Heritage Garden is a hands-on learning project with an internship program. Student interns work with faculty, staff, and community members to connect horticulture with environmental sustainability, cultural diversity, and social justice.