Announcing Lavender Graduation 2020 Keynote Speaker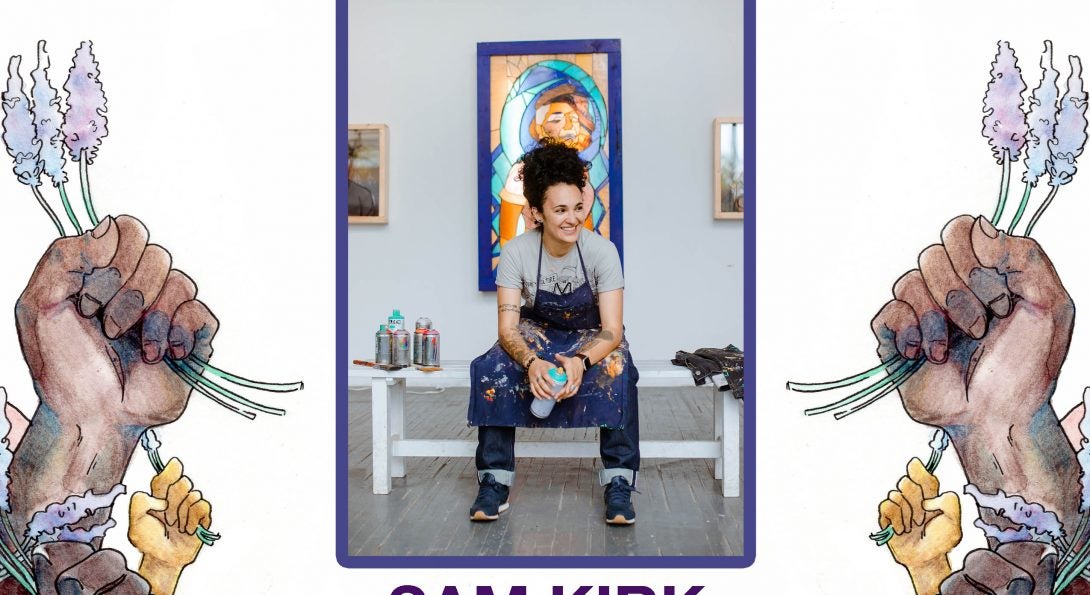 We are extremely excited to announce that the 2020 UIC Lavender Graduation keynote speaker will be Sam Kirk! Sam Kirk is a multidisciplinary artist and muralist with national and international experience in developing public installations and programs that inspire pride and recognition for marginalized communities. Her work explores culture, identity, and the politics that have formed society for generations.
A multi-racial, queer woman born and raised on the South Side of Chicago, her paintings and murals combine nostalgic city scenes from her childhood and travels around the world. Her vibrant color pal-
ette, intricate line-work and multi-toned figures reveal a world where differences are valued. She has maintained a successful public art career with 50 murals completed nationally and
internationally within major cities including Chicago, New York, and Casablanca.
We hope that you can join us in celebrating our UIC undergraduate, graduate, and professional LGBTQIA students and their communities at this annual tradition along with Sam Kirk on Friday, May 8, 2020 at the Illinois Room in Student Center East (750 S. Halsted St.) from 5:00 – 9:00 p.m.
Please RSVP HERE
Engage on social media:
Facebook: @UICLavenderGraduation
Sam Kirk: Website, Instagram, Twitter