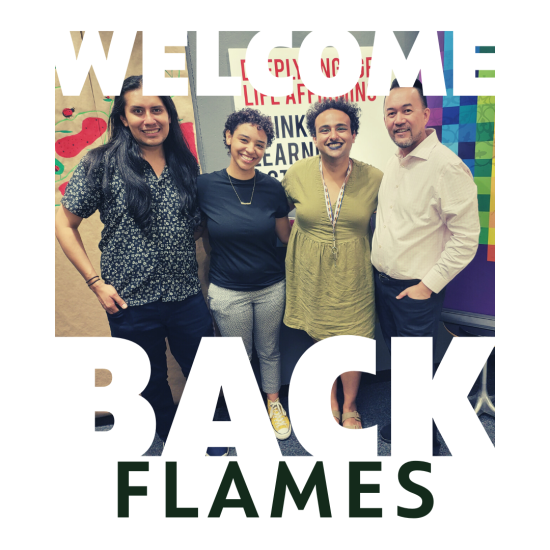 Welcome back UIC! We are excited to have you all back for this upcoming school year. Our center will be open Monday to Thursday 10am to 4pm and Virtual hours on Fridays. As the center is transitioning and growing, we appreciate your patience. We have some awesome programs coming up and we look forward to being in community with all of you!
University Related COVID Updates
Space Operating Hours

Fall 2022

Monday – Thursday, 10:00 am – 4:00 pm

Friday- Virtual

Visit Our website at gsc.uic.edu for updates and follow us on social media @UICGSC

To contact the GSC, send email to lgbtqia@uic.edu

Welcome! We're glad you're here.

We are passionate about our mission to create a more inclusive campus and catalyze positive social change. Through innovative programs, interactive workshops, special events, and the sharing of resources, we challenge heteronormativity and transphobia to promote deeply engaged and life affirming thinking, learning, and action.

We serve students, faculty, staff, alumni, and community members throughout Chicago of all gender identities, gender expressions, and sexual orientations.

Let's work together to make a difference.
The GSC Ambassadors is a leadership program for LGBTQIA+ undergraduate students at UIC facilitated by the Gender and Sexuality Center (GSC). Bi-weekly in-person sessions with dynamic conversation, skill building activities, engaged learning, and special guests.
To apply, fill out the application form by Friday, September 16, 2022 at 5:00 p.m. CST.
Questions? Contact Moisés Villada at moises@uic.edu