Welcome! We're glad you're here.
We are passionate about our mission to create a more inclusive campus and catalyze positive social change. Through innovative programs, interactive workshops, special events, and the sharing of resources, we challenge heteronormativity and promote deeply engaged and life affirming thinking, learning, and action.
We serve students, faculty, staff, alumni, and community members throughout Chicago of all gender identities, gender expressions, and sexual orientations.
Let's work together to make a difference.
Lav Grad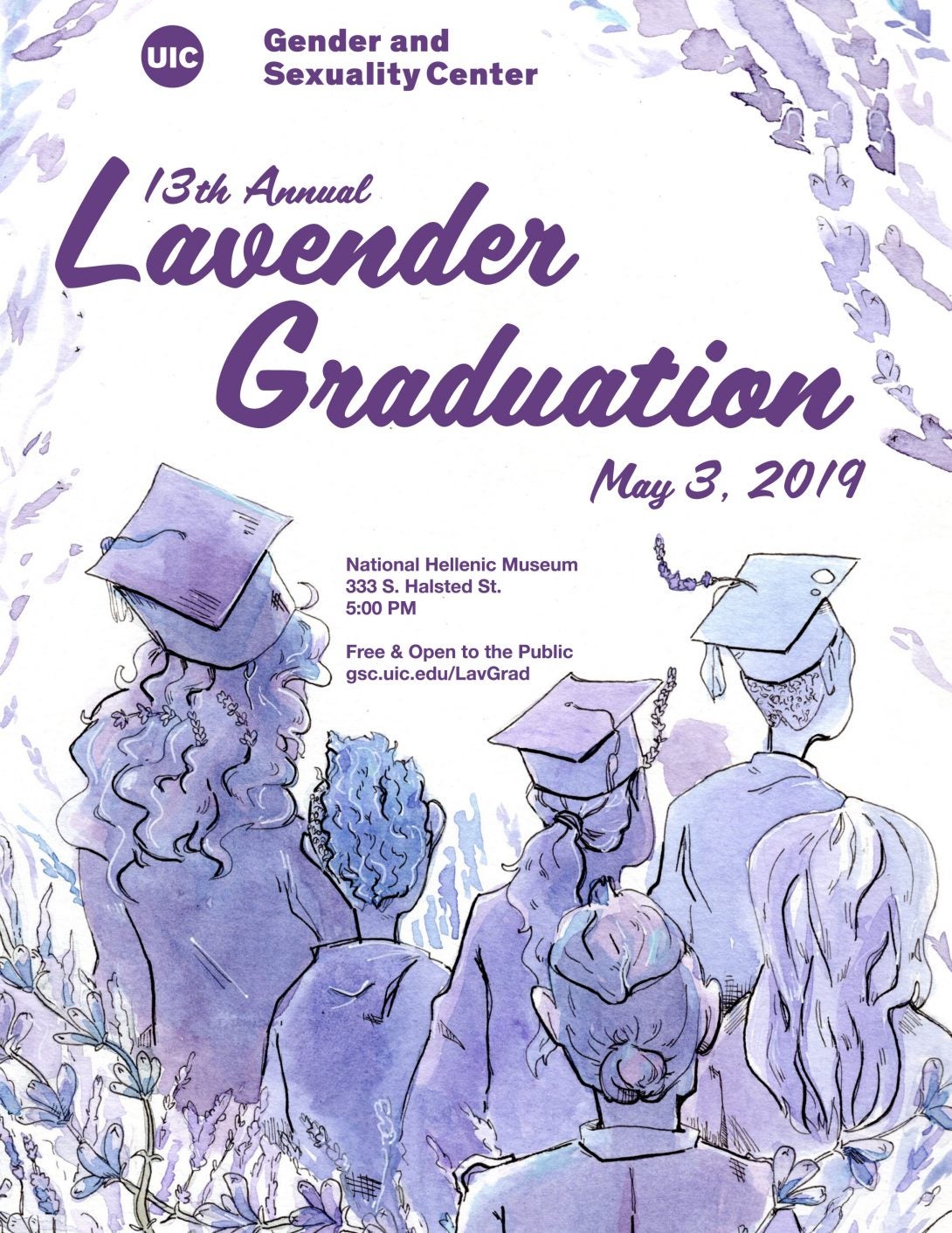 Lavender Graduation is a unique convocation ceremony that honors the academic achievements of UIC's LGBTQIA+ students and their allies. The event is open to students from every college at UIC. Students throughout the years have testified that the prospect of walking in "Lav Grad" motivates them through tough times with juggling classwork and other obligations. In addition to several other programs we offer, Lavender Graduation supports the attraction, retention and successful graduation of many LGBTQA students each year.