A Space for Artistic Expression and Dialogue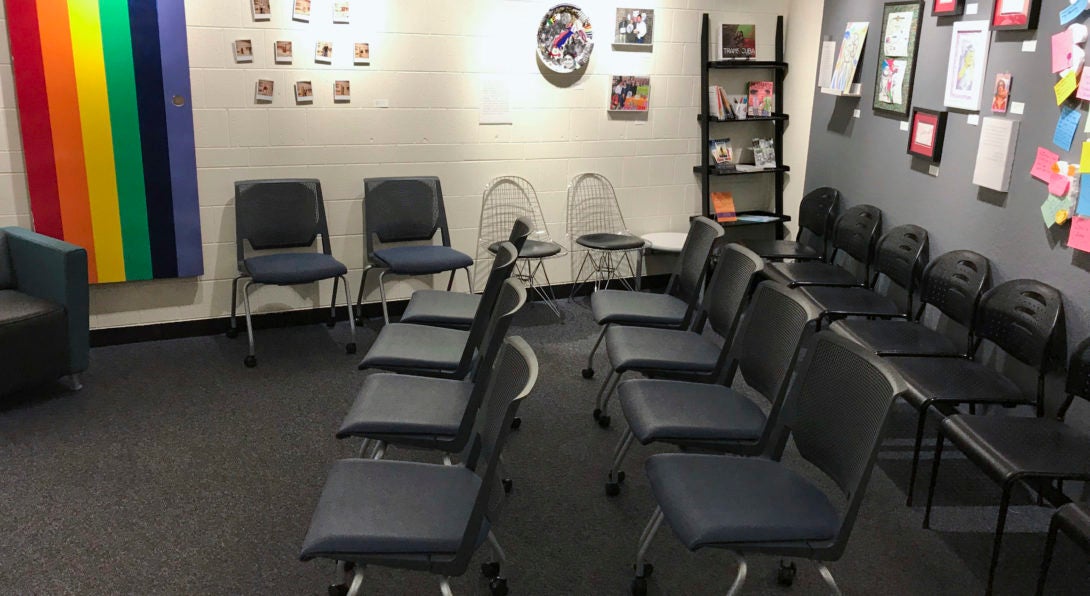 The GSC Flex Space is a gallery and general hub for many communities to meet and interact with each other. The space is available for a variety of uses including project team meetings, seminars, private interviews, audio and video recordings, brainstorming sessions, idea displays, organization meetings, and more. The space can be used informally by individuals throughout the day.
Located in room 183 of the Behavioral Sciences Building (BSB), 1007 W. Harrison St. (close to the Harrison St. entrance).
To make a reservation, please email us at lgbtqa@uic.edu