Community and Engagement
While we navigate off-campus life, our virtual programs serve to create LGBTQIA+ spaces and visibility for UIC students, faculty and staff. Join us for our Affinity Discussion Groups (ADG), One on One livestreams, therapy groups, and so much more. These virtual programs are intentional spaces for specific identities within the LGBTQIA+ spectrum to come together to create a community and dialogue with one another. Be sure to follow us on social media for new virtual content including live events, educational videos, and interviews with local LGBTQIA+ activists and historians.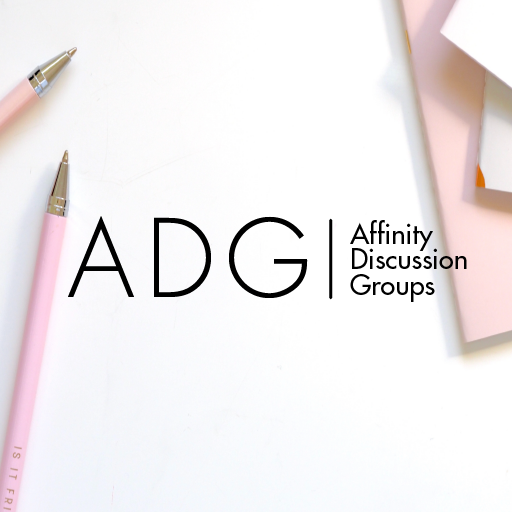 Affinity Discussion Groups are intentional spaces for UIC students who identify within the different LGBTQIA+ spectrums to come together virtually to create a community and dialogue with one another throughout the semester.
Learn More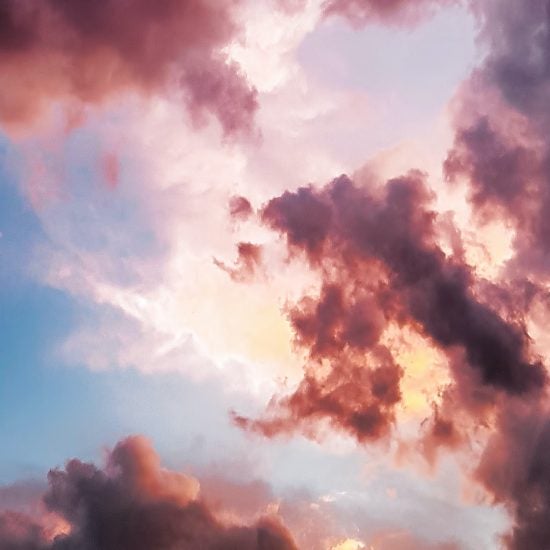 The Counseling Center and the Gender and Sexuality Center are partnering up to conduct closed, virtual therapy groups for UIC students. Currently we offer two therapy groups: LGBTQ and TGNC.
Learn More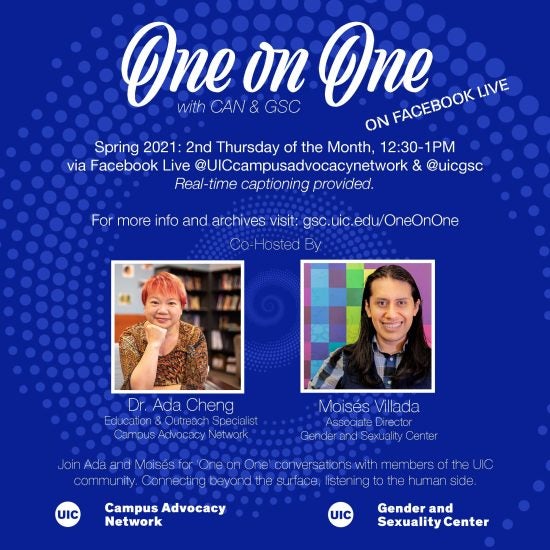 One on One is a half hour Facebook live event with cohosts Dr. Ada Cheng, Engagement & Outreach Specialist with the Campus Advocacy Network (CAN), and Moisés Villada, Assistant Director of the Gender and Sexuality Center (GSC) at UIC. Through a series of interviews with a variety of guests, Moisés and Dr. Ada connect on a personal and human level that aims to foster comfort and vulnerability. One on One events are held the 2nd Thursday of the Month at 12:30-1:00 pm.
Learn More