Community and Engagement
Hey Everyone!
This Fall semester, we are going to have an amazing mix of both in-person and virtual programs covering a wide variety of topics that are happening in the community. Some of them include the LGBTQA+ and TNBGE Therapy Groups, Kiki Studios, an upcoming Exhibition, and more! More updates on other events will be coming up shortly! We hope to see everyone at upcoming events and in the space.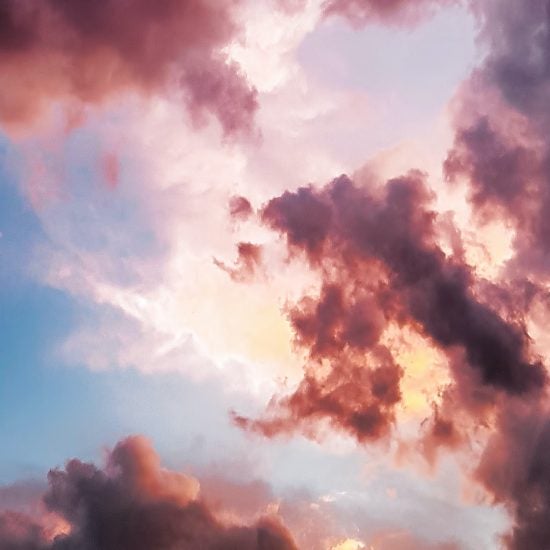 The Counseling Center and the Gender and Sexuality Center are partnering up to conduct closed, virtual therapy groups for UIC students. Currently, we offer two therapy groups: LGBTQ and TNBGE.
Learn More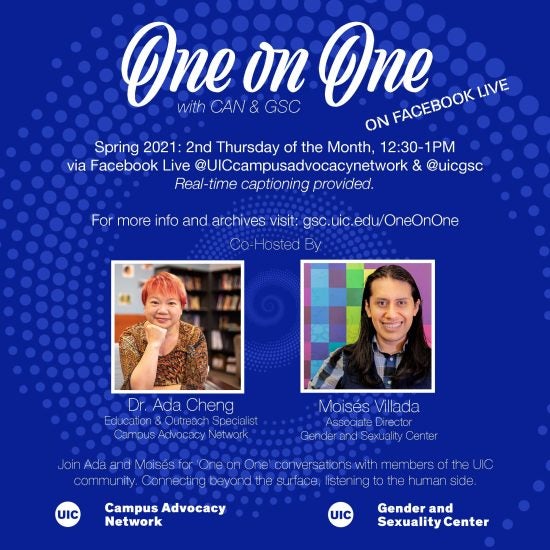 One on One is a half hour Facebook live event with cohosts Dr. Ada Cheng, Engagement & Outreach Specialist with the Campus Advocacy Network (CAN), and Moisés Villada, Assistant Director of the Gender and Sexuality Center (GSC) at UIC. Through a series of interviews with a variety of guests, Moisés and Dr. Ada connect on a personal and human level that aims to foster comfort and vulnerability. One on One events are held the 2nd Thursday of the Month at 12:30-1:00 pm.
Learn More
Wednesday, 12:00 pm–2:00 pm CST
Back Picnic Area Outside of the Behavioral Sciences Building