"It is a place where you can be your true self in the form that feels most comfortable on one of the most important days in your life. Getting a degree is hard work and takes a lot of dedication and receiving that degree around people who love you for who you are is something that makes that moment feel complete."
– Dominique, Spring '18
Lav grad background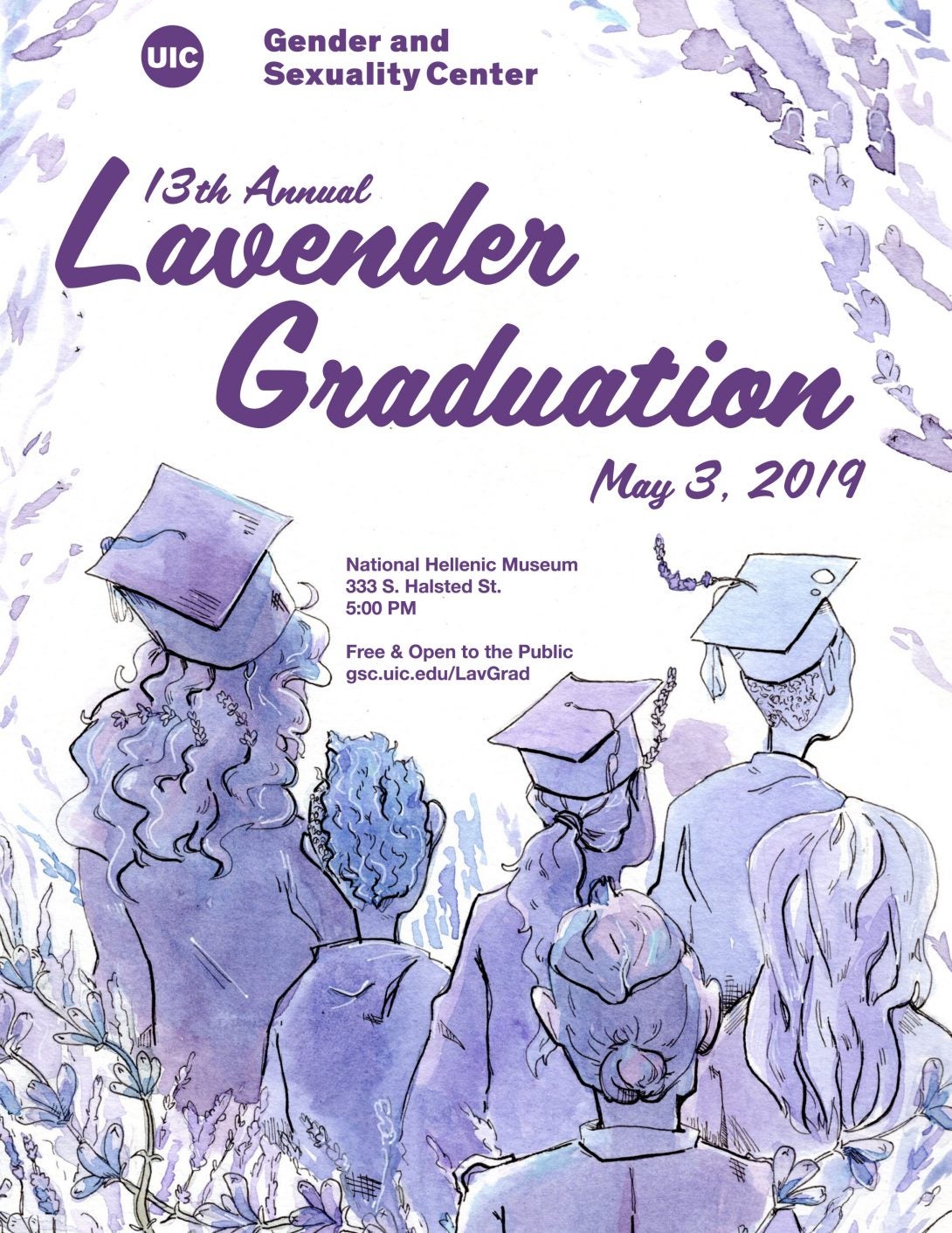 Lavender Graduation is a unique convocation ceremony that honors the academic achievements of UIC's LGBTQIA+ students and their allies. The event is open to students from every college at UIC. Students throughout the years have testified that the prospect of walking in "Lav Grad" motivates them through tough times with juggling classwork and other obligations. In addition to several other programs we offer, Lavender Graduation supports the attraction, retention and successful graduation of many LGBTQA students each year.
We wanted to say a huge thank you to our co-sponsors College of Architecture, Design, and the Arts, College of Engineering, College of Liberal Arts and Sciences, College of Nursing, College of Pharmacy, Graduate College, Honors College, Jane Addams College of Social Work, Office of Diversity, School of Public Health, University Library. Thank you!
Lav Grad 2019 Registration