What's YOUR State of Mind?
Queer State of Mind was created by and for the Gender and Sexuality Center and the communities it serves. All of the pieces in the exhibition were made in the Center by students who have engaged over the years. This is the first time the GSC displayed this amount of art from the archives. In order to be relevant with current museums and other exhibitions, the space includes a participatory installation that invites guests to add their own creative elements to the walls as they answer the question: What's YOUR state of mind?
Artist Statement
What's YOUR State of Mind?

"Growth, healing, reflection, and self-realization can blossom in a space that allows you to be imaginative, authentic, and free; Queer spaces when available, accessible, and inclusive can fulfill this mission. This exhibition showcases creative pieces made in the Gender and Sexuality Center at UIC that manifest students' queer state of mind through emotional and intellectual. What's YOUR queer state of mind?"

Themes

"It is important to acknowledge that Queer spaces present themselves differently to everyone. Sometimes they are a place of reflection, sometimes a space for activism. We wanted to integrate these diverse views in our work. Three themes emerged from the collection, each theme represented on one of the walls of the exhibition. The themes reflect pieces of the Gender and Sexuality Center story."
Expression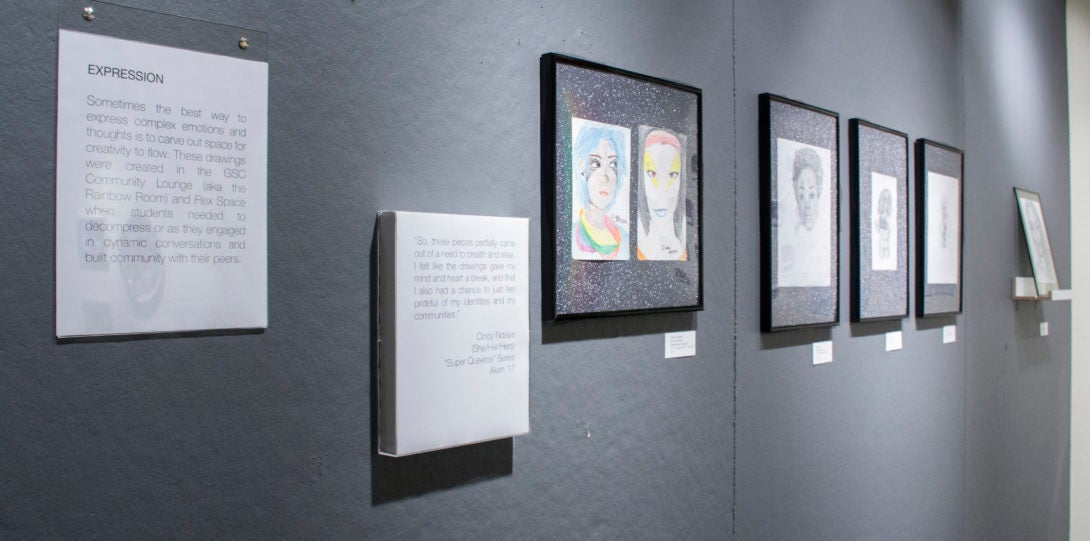 Sometimes the best way to express complex emotions and thoughts is to carve out space for creativity to flow. These drawings were created in the GSC Community Lounge (aka the Rainbow Room) and Flex Space when students needed to decompress or as they engaged in dynamic conversations and built community with their peers.
Visibility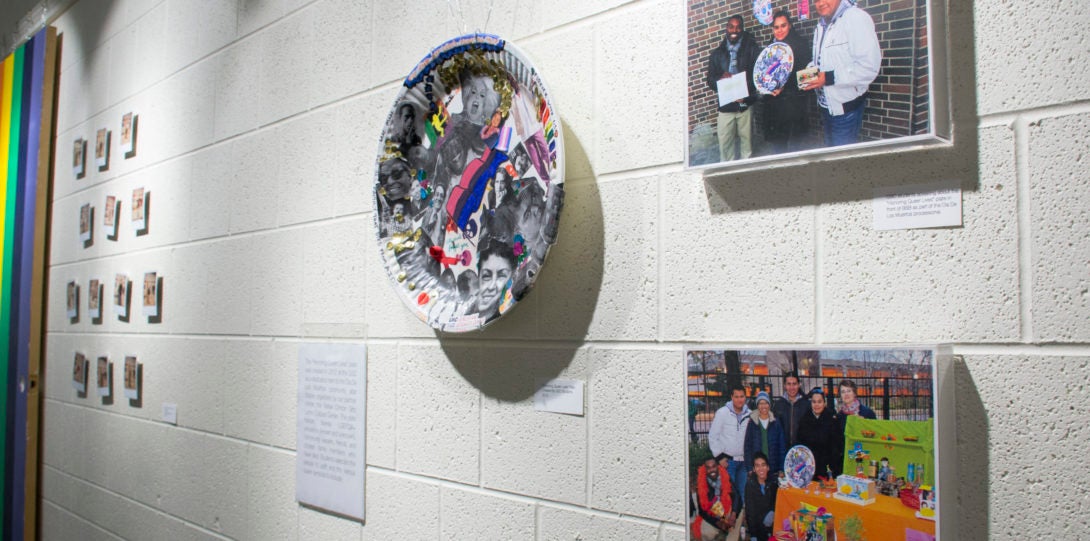 The Gender and Sexuality Center is a space where folks have gathered to create projects that allowed them to be visible on campus and beyond. Our complex, multiple, intersecting identities are not always "seen" but students have been able to come together to collectively decide and create what visibility means to them. Both the "Rainbow Door" and the "Honoring Queer Lives" plate represent the way that creative opportunities have generated visibility within various communities and in different spaces.
Exploration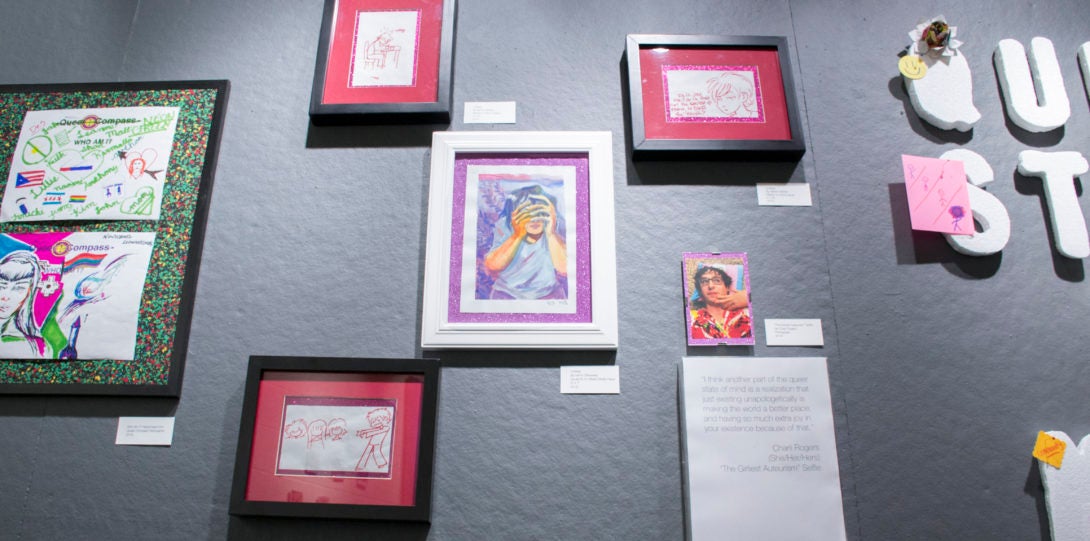 Identity exploration and development is ongoing, unique, and intricate. Through GSC initiatives for first year and transfer students like Queer Compass, students have been able to unpack their identities and find creative ways to tell their narratives.