Lavender Graduation 2022 Keynote Speaker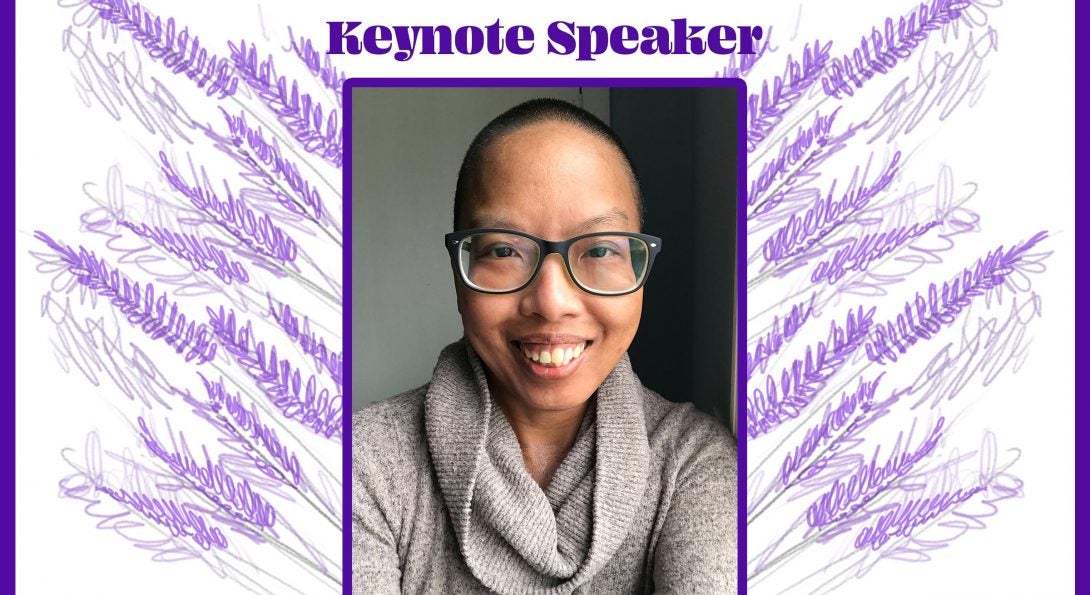 We are extremely excited to announce that the 2022 UIC Lavender Graduation keynote speaker will be Dr. liz anh thomson! liz is an amazing collaborator, educator, community builder, and lifelong learner!
About Lavender Graduation
Lavender Graduation is a celebration of the academic and personal achievements of Lesbian, Gay, Bisexual, Transgender, Queer, Intersex, Asexual + (LGBTQIA+) graduating students and their supportive communities. The event is open to all graduating students from every college at UIC. Lavender Graduation supports the attraction, retention, and successful graduation of many LGBTQIA+ students each year.
Save the Date!
We hope that you can join us in celebrating our UIC graduates at this annual tradition along with Dr. liz anh thomson on Friday, April 22, 2022 from 4:30 - 6:00PM (CST). The live virtual celebration will take place via Zoom and real-time captioning (CART) will be provided.
#UICLavGrad22
Modified on March 22, 2022