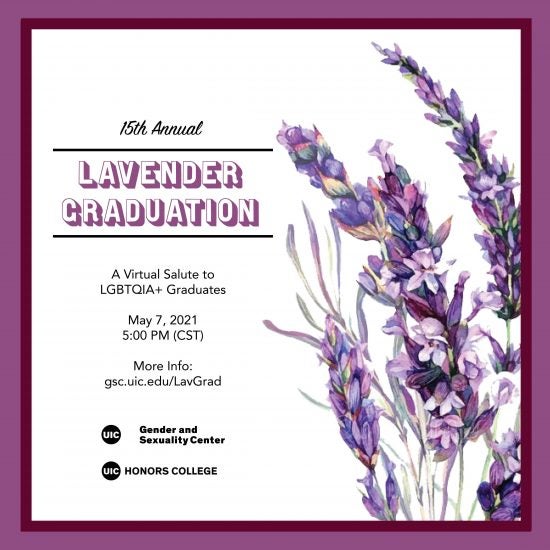 Stay Up To Date
Follow our Lavender Graduation Facebook page for information on our upcoming graduation! You can also see our past posts regarding previous graduations.
Lavender Graduation Facebook
14th Annual Lavender Graduation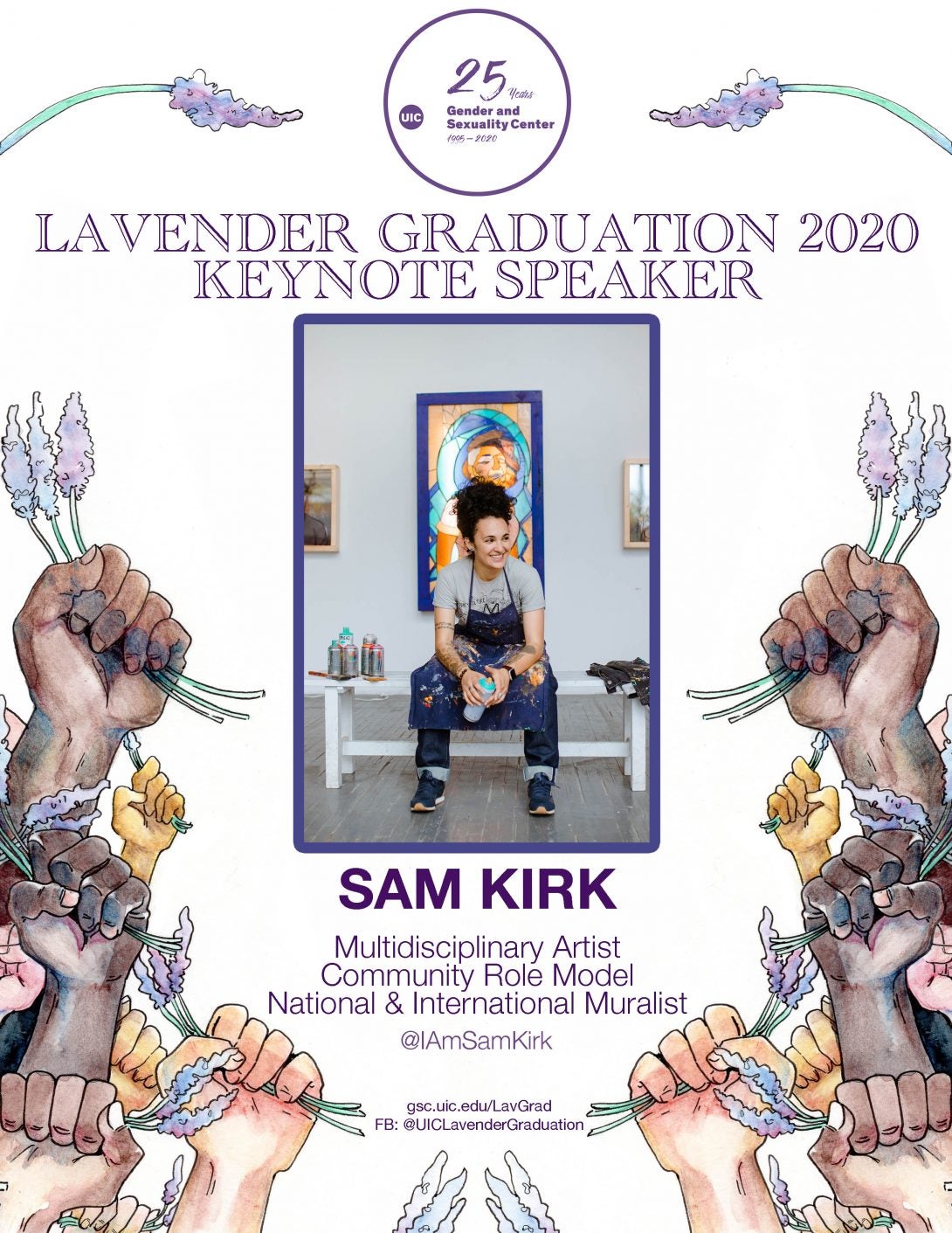 We are extremely excited to announce that the 2020 UIC Lavender Graduation keynote speaker was Sam Kirk! Sam is a multidisciplinary artist, community role model, and nation and international muralist! We are honored to have had Sam as our 2020 Lavender Graduation keynote speaker.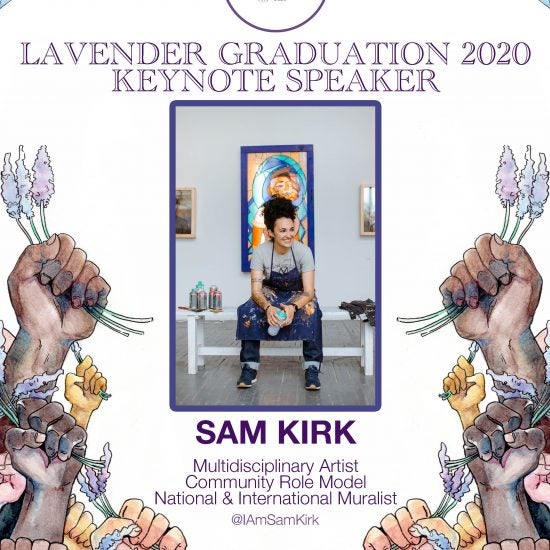 Sam Kirk; Keynote Speaker
Sam Kirk is Chicago based multidisciplinary artist, who explores culture and identity politics. Her artwork focuses on a variety of intersections which encompass a call to celebrate differences and enact change. Vivid and powerful images of women, members of the LGBTQIA community, and those who have historically been underrepresented are celebrated in narratives that share the journeys that have made them who they are. Kirk's public murals often address social issues, as she intentionally uses the public space to spark dialogue around topics of equality and visibility for women, communities of color, and the LGBTQIA community.
Sam's Personal Website
Virtual Salute from the GSC
The GSC staff would like to congratulate the 2020 Lavender Graduates virtually!
JT Turner (They/Them/Theirs)
Moisés Villada (He/Him/His)
Antonio Santos (He/Him/His)
Virtual Salute from UIC Administration
UIC Administrators would like to take a moment to congratulate the 2020 Lavender Graduates through this virtual salute.
Dr. Michael Amiridis | Chancellor
Dr. Amalia Pallares | Associate Chancellor and Vice Provost for Diversity
Virtual Salute from Sam Kirk